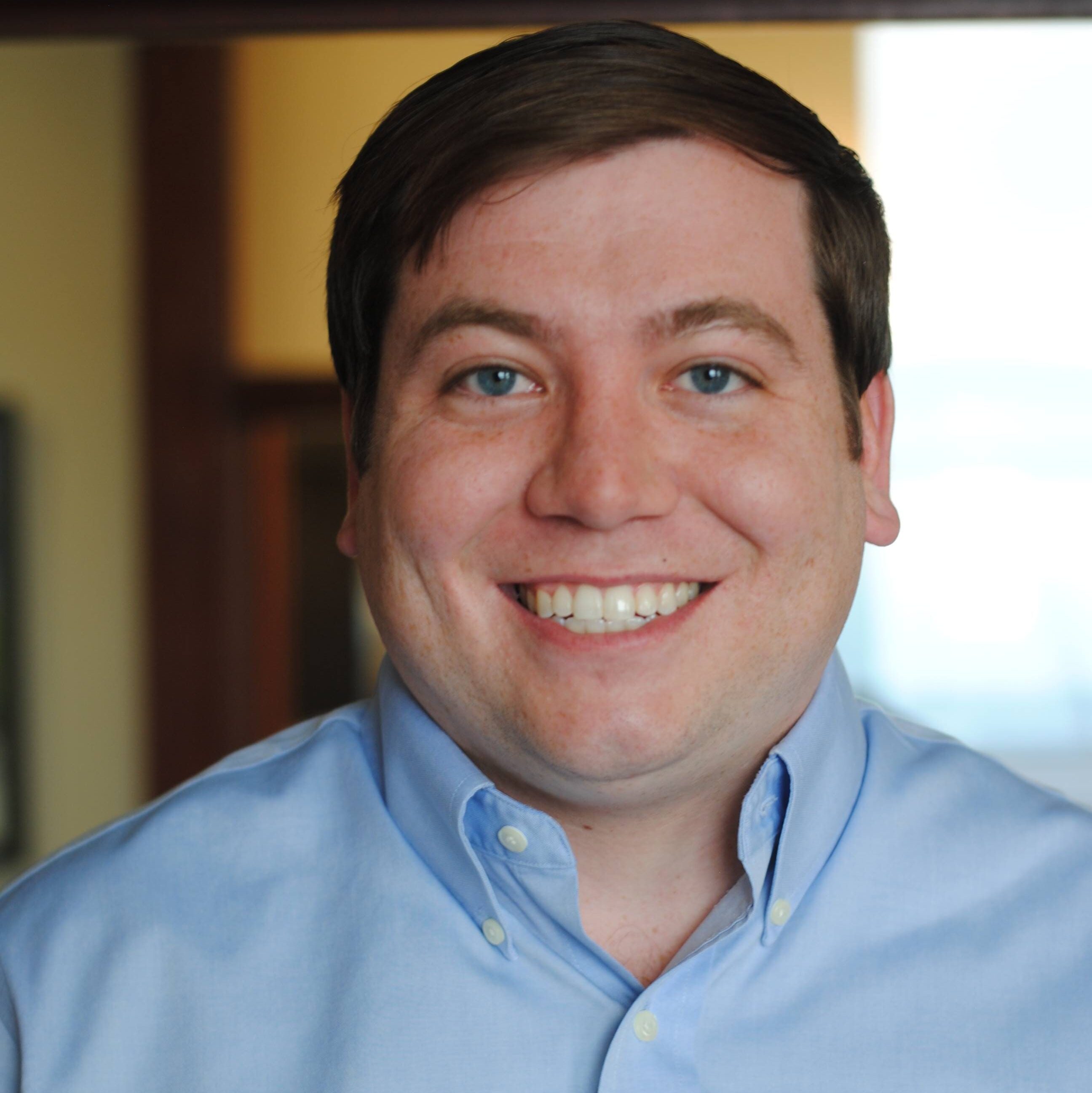 Meet Seth Wingerter
Quirky. Off-the-cuff. Eccentric. These are just a few of the words we find ourselves using to describe Seth's after-work-life. From bee hives to basement restaurants, even hearing about the features in his home raises our eyebrows. This staff accountant is an expert in some surprising disciplines beyond real estate and crunching numbers.
Q: What would people be surprised to learn about you?
A: I'm a foodie. I owned a restaurant at one point, which was where my love for food flourished and I started to care where ingredients were sourced from. I originally just wanted foods that were locally grown and weren't very processed. I then took it a step further like I do with everything, and began raising bees and chickens in my backyard. My wife and I harvested our first batch of honey this year, and I'm planning on making homemade honey ice cream and mead (honey wine) with it. After killing one meat chicken to eat, I've realized I'm not too keen on that part of the process and will stick to raising chickens for their eggs.
Q: What is the most exciting part of your life right now?
A: My first son, Moses was born September 29th. I always looked forward to having a "mini me" so we could dress alike in fun outfits. I'm also excited about taking Moses on some fun water/land adventures when he's a little bigger such as riding bikes up the Monon to the White River and then taking my dingy down the water with bikes in tow.
Q: What aspect of your job do you most enjoy?
A: I love that I get to do so many things within the real estate world. Throughout the same day I can go from working on financials to liaising with prospective tenants which I find to be a good balance for me. Although I love crunching numbers, it's refreshing to get out and meet new people. Many unique problems and projects are also sent my way, which I am always eager to tackle. I love having a blank slate and figuring out the problem from the very bottom.
Q: What personal item can you not live without?
A: Probably my Bible and my Glock. With one being for personal protection, and the other for spiritual. I'm pro-gun, have a license to carry, and enjoy target shooting. I attend a church in Broad Ripple, and find the Bible to be the best baby naming book out there. Plus it's worth a read for more serious reasons.
Q: What is your favorite local activity to do in Indy?
A: I love going to these massive bike parties put on by local bike clubs/enthusiasts. A couple hundred people show up to them. The Halloween one this year was especially a blast. We started downtown at the City Market, and our first stop was an abandoned power plant where all the participants partied together before moving on to other Indy landmarks. I love doing stuff on my bike that nobody would expect, like bringing a grill and a DJ style speaker with me on the trip for what I call some "extreme picnicking."
Q: What music puts you in the happiest mood?
A: Any Christian music like Needtobreathe, John Mark McMillan, or King's Kaleidoscope. The message is encouraging, and the musicians are very gifted. King's Kaleidoscope, in particular, has a huge band of 10 people with full strings and two drummers included! I typically listen to music when I'm driving or down in my basement in "Mini Boondogglers" (Seth's recreated miniature version of the restaurant he owned) while cooking up spicy pork tenderloins on my little deep fryer reliving the good ole' days.