Keystone is a transformational mixed-use development company that has established a reputation of executing a large-scale vision while balancing the impact on community. We have a history of undertaking complicated projects through successful completion. Innovation and legacy supersede short-term gains while aiming to develop iconic structures that facilitate growth of neighborhoods, cities, and communities.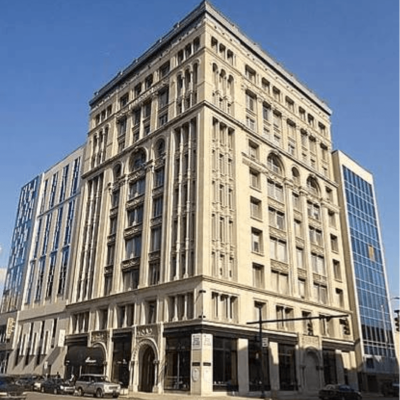 COMPANY OVERVIEW
Our vision.
At Keystone, we are determined to elevate form and function in every aspect of our business and provide the highest standards to our clients and communities.
DEVELOPMENT     INVESTMENT     MANAGEMENT     CONSTRUCTION
DEVELOPMENT
As a premier Indiana based developer, the Keystone team brings decades of expertise in all aspects of a project cycle to help achieve our goals. Our focus is on premium locations, developing mixed-use properties that enhance the community. We specialize in cutting-edge financing strategies to determine the best way to capitalize on projects.
INVESTMENT
Keystone Capital, the Investment Management Division of Keystone Group, invests in transformational, mixed-use projects that are located in premiere locations.
MANAGEMENT
Keystone Management offers real estate services with an emphasis in multi-family, office, retail, and mixed-use projects. We are renowned for our innovative building techniques, creativity, and ambitious approach to real estate development. Additionally, we offer both commercial and residential property management for our developments.
CONSTRUCTION
Keystone Construction professionals value client objectives and keep their best interest a priority. We offer the best project options and solutions while upholding the highest quality standards.
We have executed hundreds of projects with diverse degrees of complexity for clients in various market segments including residential, retail, healthcare, office, municipal, institutional and bioscience.
TIMELINE
Looking back, moving forward.
We are determined to lead the way as highly respected and diverse companies that provide innovative solutions, service, and value to clients and communities on a global scale.