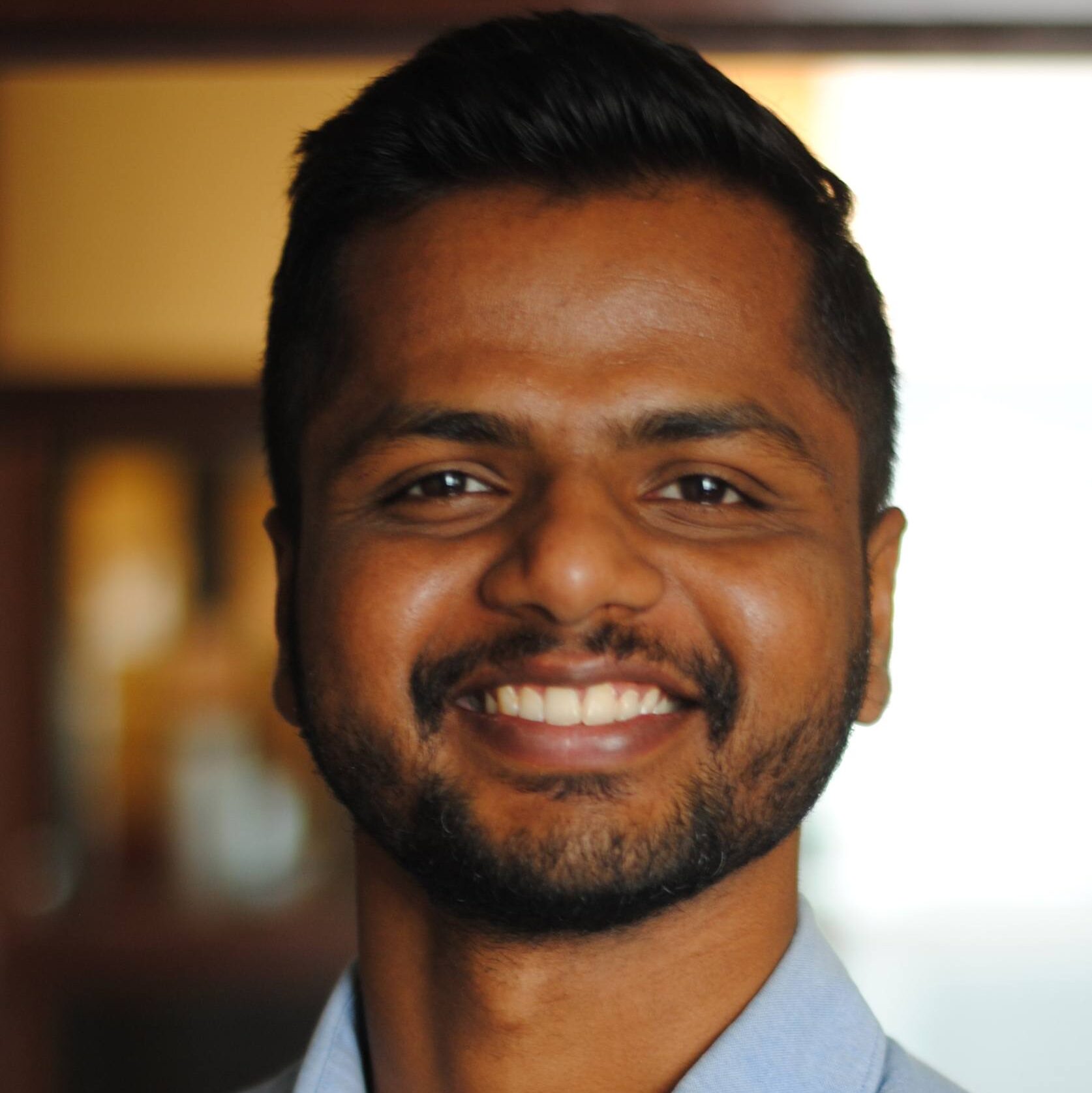 Meet Imran Haris
Engineers aren't often associated with words like "dreamer" or "artist" or "explorer." Imran Haris however, Keystone's intern-turned-Project Engineer, is described perfectly by these adjectives. Growing up in India, his tunnel dream of living on a different continent was propelled by his hunger for adventure. His technical knowledge, backed by a Purdue degree and old fashioned work ethic set him up as an irreplaceable team member and friend.
Q: What city in India were you born in and what was it like growing up there?
A: I was born in Trivandrum, located in southern India on the Indian Ocean. The city is a tenth of the size of Indianapolis with twice the population, so streets are thick with bodies, humidity, and the sound of Malayalam, our native language. I didn't realize how hectic India can be until I returned there after a year in The States, and I felt stressed in the wild traffic. There's also a serene side to the country, though. The smell of curry and rain always remind me of home; I used to sit on my balcony and watch monsoon season rain fall over the green coconut and mango trees. Since it's always warm out, my friends and I explored mountains, lakes, and the ocean pretty regularly. People are definitely more conservative in India, but I was lucky enough to grow up in a liberal family and had a different experience than most teens. Indian's treatment of people is heavily influenced by someone's age, which isn't as important in America.
Q: What's been your best experience in The States?
A: My best experiences involve the people I've met and the places I've been. I was struck by how friendly people are in the Midwest, which is totally different than how the media portrays America. I used to imagine all of America to be like New York City. My entrepreneurship professor at Purdue University empowered me academically, shaped my thought process about my profession, and encouraged me to begin my own business one day. A coworker at Keystone has become one of my best friends, despite our very different personalities. She tends to push me out of my comfort zone. We're both adventurous eaters and sample new local restaurants every week. One of my other friends is a gun enthusiast, so he took me shooting for the first time and to a gun expo; I've never seen so many firearms in one venue and so many people prepared to buy them. I'm very outdoorsy and love natural beauty, so driving around The Rockies in Colorado and visiting The Keys in Florida have been my favorite adventures in America.
Q: What motivates you every day?
A: This is cliché, but I love getting out and trying something new. I'm very focused on the future and look forward to what each day holds. Luckily, my job at Keystone facilitates that growth. My interactions in this job have especially taught me how to manage a range of different personalities. I've also learned how to deal with people I disagree with.
Q: Do you have any hobbies that would surprise people?
A: People wouldn't expect me to be the creative type being an engineer, but I love writing. It's on my bucket list to write a novel about what brings two people in love together and what keeps them apart. I also love driving and traveling. I got a new car after I was promoted from intern to project engineer at Keystone, and enjoy road tripping with it. Europe is #1 on my travel list, especially Paris. I want to wander those old, narrow cobblestone streets. I'm a romantic at heart.
Q: What is the best advice you've ever received?
A: The best advice is from India as a whole: you should treat people with respect no matter who they are, what they do, or where they are from. Not being treated with respect in the past makes me want to make an effort with others. I like to think I'm perceptive and notice when people feel sad, stressed, or happy. I'm naturally interested in others and want to know how I can support them or what is going on in their lives. Everyone is fighting their own unique battle.