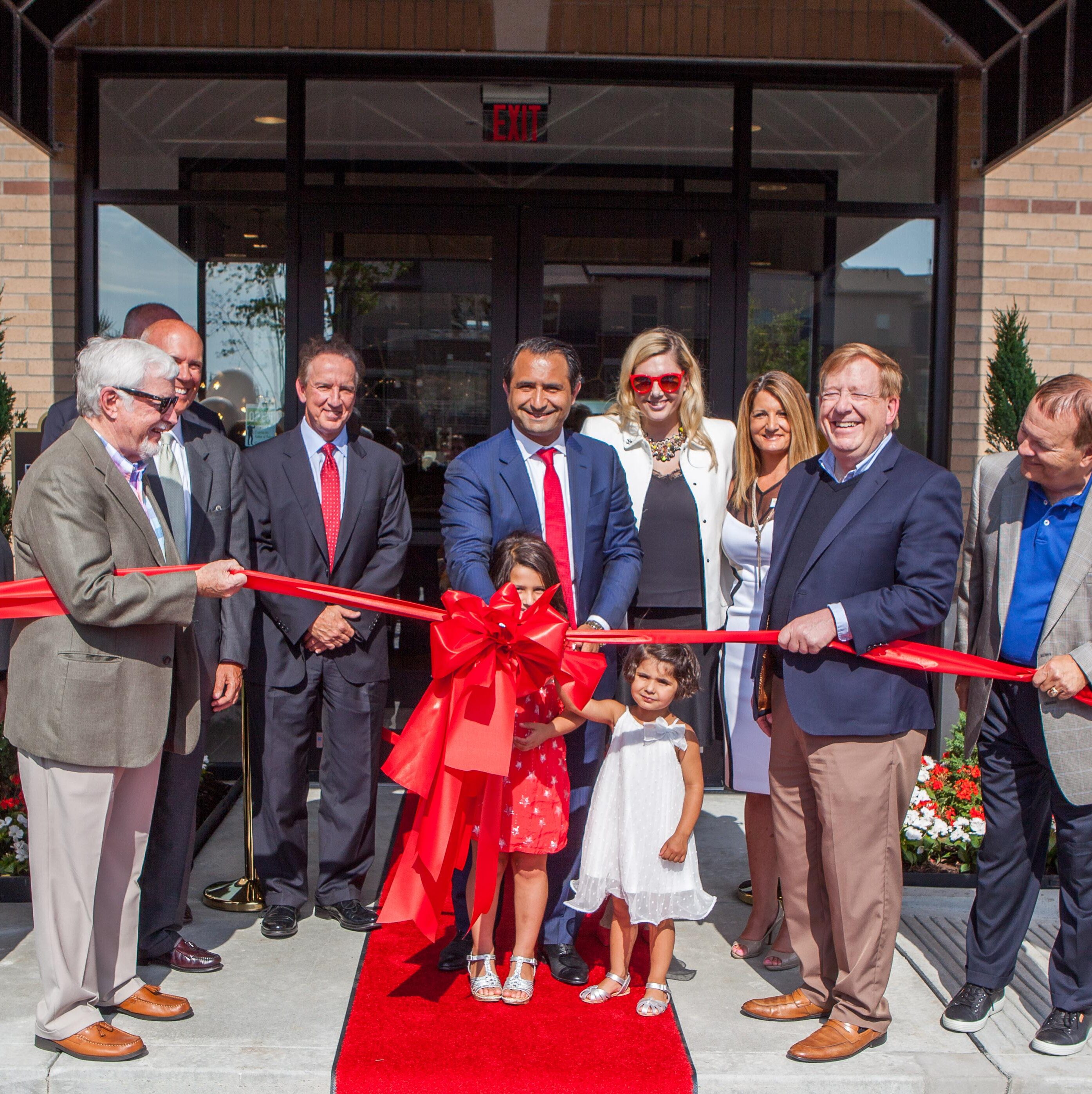 Keystone Realty Group celebrates the opening of The Olivia Luxury Residences
For Immediate Release
June 16, 2017
Contact: Jasmin Shaheed-Young, Director of Corporate and Community Relations
Keystone Realty Group
Phone: 317-636-2000
Email: [email protected]
Keystone Realty Group celebrates the opening of The Olivia Luxury Residences
Mayor Jim Brainard and CEO Ersal Ozdemir celebrate the opening of Carmel's newest luxury residences
Carmel, IN- The Olivia Luxury Residences have officially opened its doors to residents in search of new and luxuriously designed spaces. On Thursday evening, Keystone Realty Group, CEO Ersal Ozdemir and Carmel Mayor Jim Brainard welcomed city officials, local residents, as well as business and community leaders to be the first to view The Olivia.
"Today marks the culmination of an idea that began nearly 4 years ago," said Keystone Realty Group President and CEO Ersal Ozdemir. "We set out to create something that was meaningful and impactful for The City of Carmel because we wanted to offer a luxury living experience that is like no other." The Olivia stands as a five-story mixed-use development which includes 203 luxury one- and two-bedroom apartments, alongside approximately 17,000 square feet of retail and restaurant space. In just under three months, 50% of the luxury residences have been leased and 70% of the retail space is soon to be occupied. Bar Louie Restaurant, Verde Cantina, and Norie Nails will open this summer and be the first retail tenants to join The Olivia family.
Some of the building perks include a luxury amenity center, elevated aqua lounge and pool deck with cabanas, grills, and fireplace along with state-of-the-art keyless unit entry systems, parking garage, heated bike storage, outdoor bike racks, and much more.
Those interested in commercial and residential leasing information should visit www.oliviaonmain.com and schedule a tour with a representative from the leasing office.
###
Keystone Realty Group is a real estate development and management company located in the historical Majestic Building in downtown Indianapolis. Keystone Realty Group offers development and real estate services with an emphasis in multi-family, office, retail, mixed-use, parking garages, and redevelopment projects. For more information, visit www.keystone-corp.com.