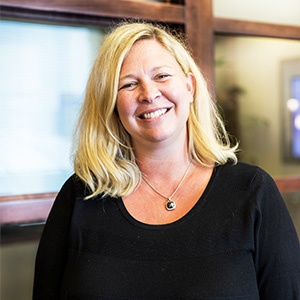 KEYSTONE WELCOMES JENNIFER PAVLIK AS VICE PRESIDENT & CHIEF OF STAFF
INDIANAPOLIS – Keystone, a leader in real estate and construction, is excited to announce the addition of Jennifer Pavlik as Vice President and Chief of Staff, effective August 13, 2018. Mrs. Pavlik will play a critical role in crafting the vision and strategy for the long-term success and sustainability of Keystone's various service lines. Jennifer joins Keystone after serving in the public sector at the state and federal levels, working closely with Vice President Mike Pence, and most recently as his Deputy Chief of Staff.
"I offer my most sincere congratulations to Jennifer as she joins Keystone as Vice President and Chief of Staff," said Vice President Mike Pence. "For over 17 years Jen faithfully served in my congressional and gubernatorial offices and most recently in the White House as my Deputy Chief of Staff. In every role Jen excelled and proved herself to be a leader whose professionalism and integrity I hold in the highest regard."
Jennifer brings a wealth of experience in strategic logistical and operational development and execution along with high level multi-dimensional event planning and productivity in high stress environments. In her previous role, she managed the operations and administrative setup of the office, assisted in the hiring and supervising of a highly effective team of 75 staff members and managed a budget of $7 million.
"We are always looking to attract bright, loyal and experienced leaders like Ms. Pavlik to join our organization," said Ersal Ozdemir, President & CEO of Keystone. We are very excited to have someone with her talent and abilities join our growing team."
Jennifer earned her undergraduate degree from the University of Kansas and a graduate degree in Political Management from George Washington University. She returns to Indianapolis with her husband and son.
###
Keystone Realty Group is a real estate development/management/investments and construction company headquartered in the historical Majestic Building in downtown Indianapolis. Keystone Realty Group offers development and real estate services with an emphasis in multi-family, office, retail, and mixed-use projects. For more information, visit www.keystone-corp.com.