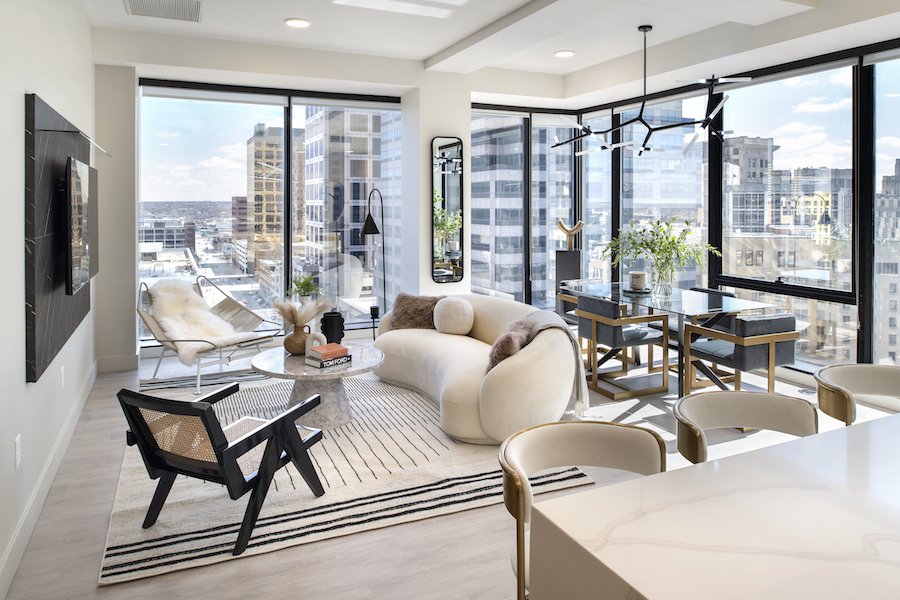 Keystone Brings Home Top Engineering Honor at Indy Chamber Monumental Awards for 220 Meridian
Each year, the Indy Chamber's Monumental Awards recognize the most significant achievements by individuals and businesses contributing to excellence in architecture, engineering, interior design, landscape architecture, construction, real estate development, neighborhood revitalization, innovative reuse, and public art throughout the Indianapolis region.

Keystone was honored to bring home the top Engineering Award for 220 Meridian, the mixed-use redevelopment of the former AT&T building in the heart of downtown Indianapolis. Purchased by Keystone in 2017 and completed in 2023, the underutilized building has undergone a complete transformation. This accomplishment utilized many creative and innovative engineering solutions to transform what was previously only office space. The result is a luxury high-rise modern apartment building featuring state-of-the-art amenities, a 3-story indoor heated parking garage, a complete reimagination of the building's entrance, and a new restaurant and retail space on the ground floor all while maintaining 3 floors of the existing AT&T office space.