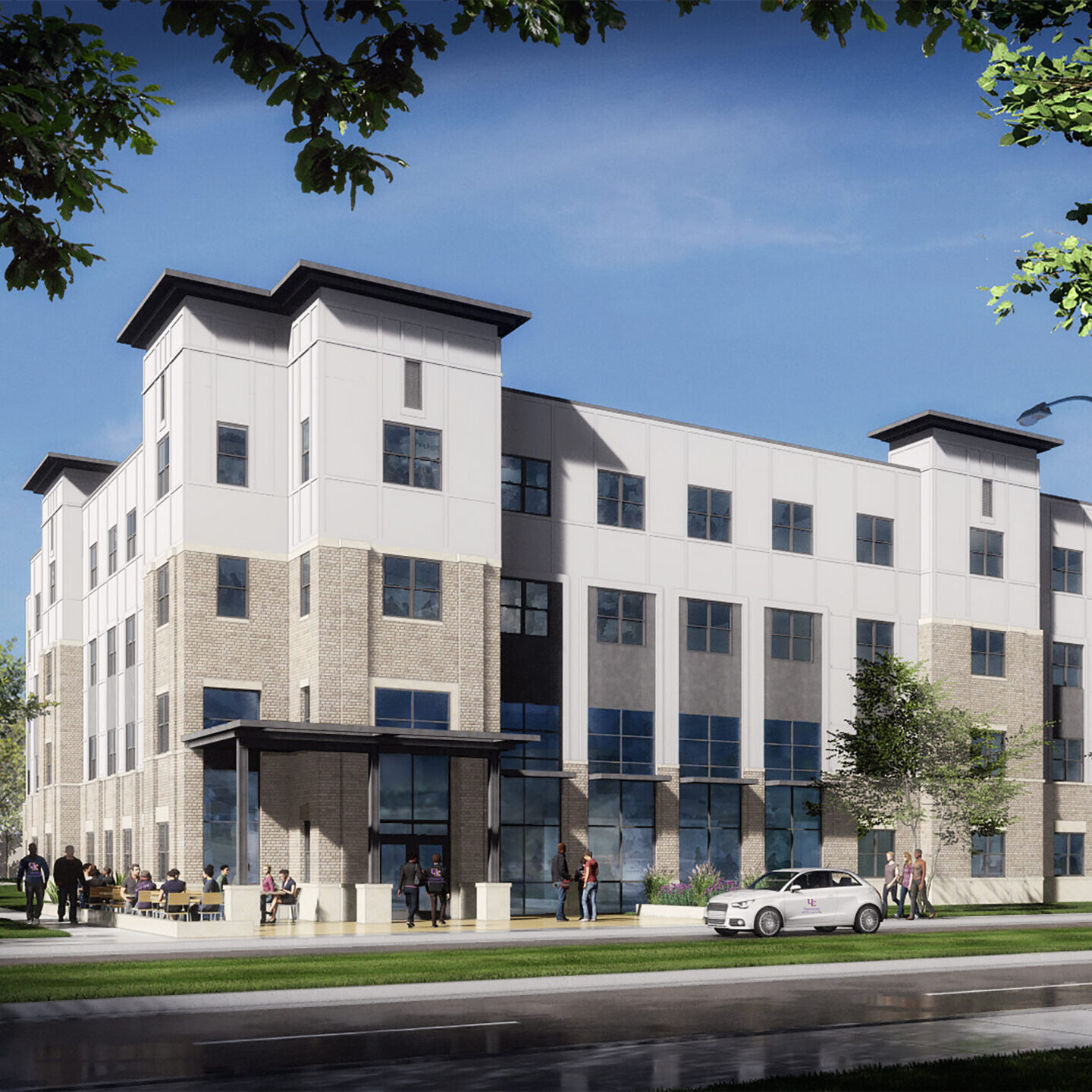 KEYSTONE GROUP ANNOUNCES PARTNERSHIP ON UNIVERSITY OF EVANSVILLE STUDENT HOUSING PROJECT
EVANSVILLE, Indiana – Keystone Group celebrated the groundbreaking for a new University of Evansville residence hall and will serve as the General Contractor. Keystone will partner with the University, as well as Developers -Servitas and Groundswell on the 86,000 Square Foot Freshmen/Sophomore student housing development.
"We are excited to expand our portfolio into student housing and create a modernized pod-structure development for the University." said Ersal Ozdemir, CEO of Keystone Group.
The new housing will accommodate 293 students at full capacity and will have a mix of four and six-bedroom pod structures with enhanced technology and space. The pod concept is preferred by students for its greater degree of privacy and enhanced spaces to gather and socialize.