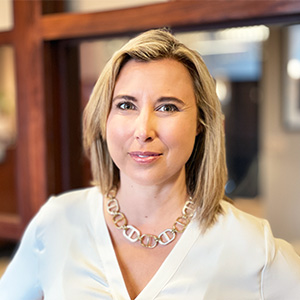 Keystone welcomes Valerie Richardson as Director of Marketing and Communications
Keystone Group, a leader in real estate, construction, property management and investments is excited to announce the addition of Valerie Richardson as Director of Marketing and Communications to their growing Executive Team. Valerie will utilize her 16 years of agency and industry experience to spearhead Keystone's marketing and communications efforts.
"Valerie's years of experience directing marketing, branding and communications in the real estate and construction industries make her a key addition to our management team. Valerie will help take our current and future projects and properties to the next level and we are excited to welcome her to the Keystone family" said Ersal Ozdemir, CEO of Keystone Group.
Valerie has gained experience in several major markets including Las Vegas, Chicago and Indianapolis. She has been primarily focused on strategic planning and account management throughout her years working in advertising agencies and has worked directly in marketing and brand management roles within the retail and real estate development industries. Most recently Valerie was part of the Corporate Brand Management team at Simon Property Group.
Valerie graduated from Indiana University, Bloomington with a degree in Journalism. Outside of work she enjoys traveling and being active with her two kids.