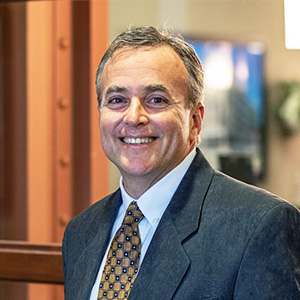 SEASONED FINANCIAL EXECUTIVE BRETT MICHAUD JOINS KEYSTONE AS CHIEF FINANCIAL OFFICER
Keystone Group, a leader in real estate, construction, property management and investments is excited to announce the addition of Brett Michaud as Chief Financial Officer to their growing Executive Team.
Brett is joining Keystone with over 28 years' experience in finance and accounting with more than 15 years as an executive leading a company involved in real estate, construction, development and investment management. Brett will oversee the finance and accounting organization, as well as the corporate development and investor relations functions. Brett has an extensive background in financial planning and operations as well as management and strategy.
"Brett's years as a seasoned financial executive with strong operational and strategic financial experience will help lead efforts to usher in the next phases of Keystone's long-term business strategy and growth. Brett is joining Keystone at an important time as we are focused on several major development projects in Indianapolis and around the state of Indiana" said Ersal Ozdemir, CEO of Keystone Group. "We are excited to welcome Brett to the Keystone family and look forward to the years ahead".
Brett has a degree in Business Administration with an accounting major from Bucknell University. He started his career at Arthur Anderson where he spent 8 years and obtained his Certified Public Accountant designation. He then worked in a senior finance role with GE Capital Company in Virginia then as CFO for a real estate developer in North Carolina before moving to Indianapolis in 2014. Since 2014 he has worked for a local, family-owned real estate company, where he served as Chief Investment Officer and CFO.