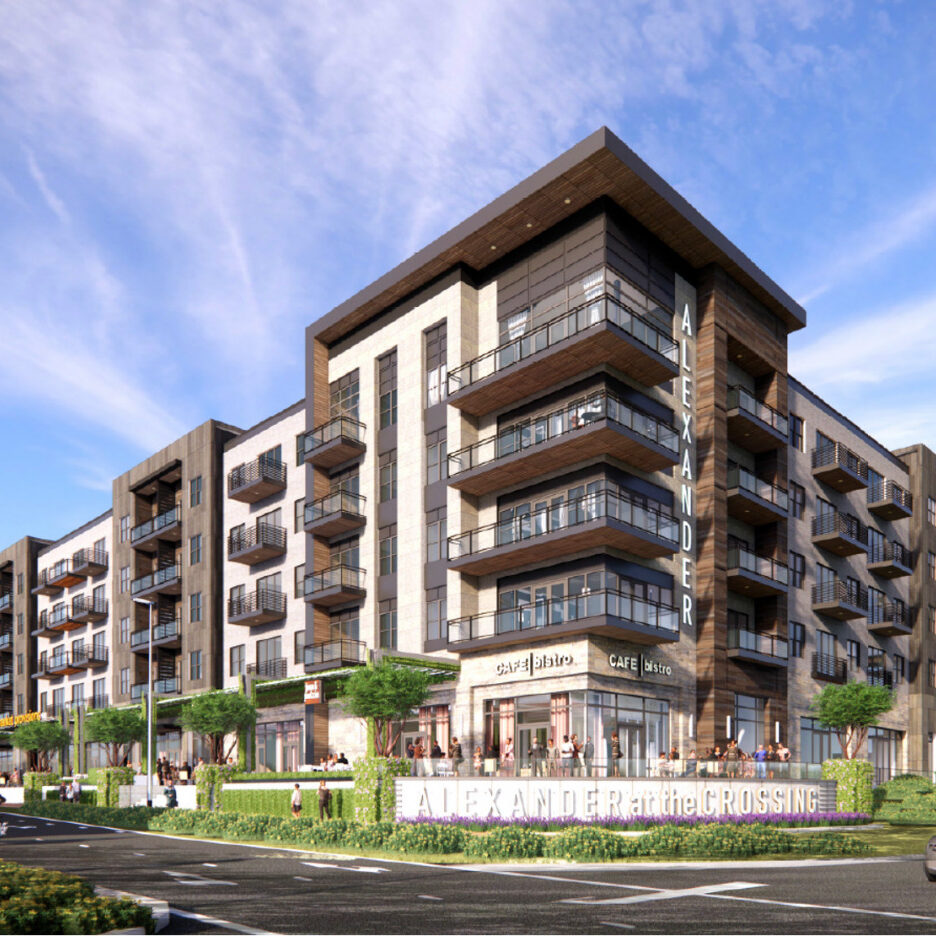 Developer wins MDC approval for $168M project near Fashion Mall
June 1, 2022 | Mickey Shuey, Indianapolis Business Journal
A city commission on Wednesday voted unanimously to support the expansive redevelopment of about 16 acres west of the Fashion Mall at Keystone despite pushback from the property's neighbors.
Indianapolis-based Keystone Corp. plans to spend at least $168 million to develop a new mixed-use district at the northeast corner of Haverstick Road and East 86th Street, directly across from the Ironworks at Keystone development.
The Alexander at the Crossing project was advanced by the Metropolitan Development Commission on a 7-0 vote. It will next be considered for final approval by the City-County Council.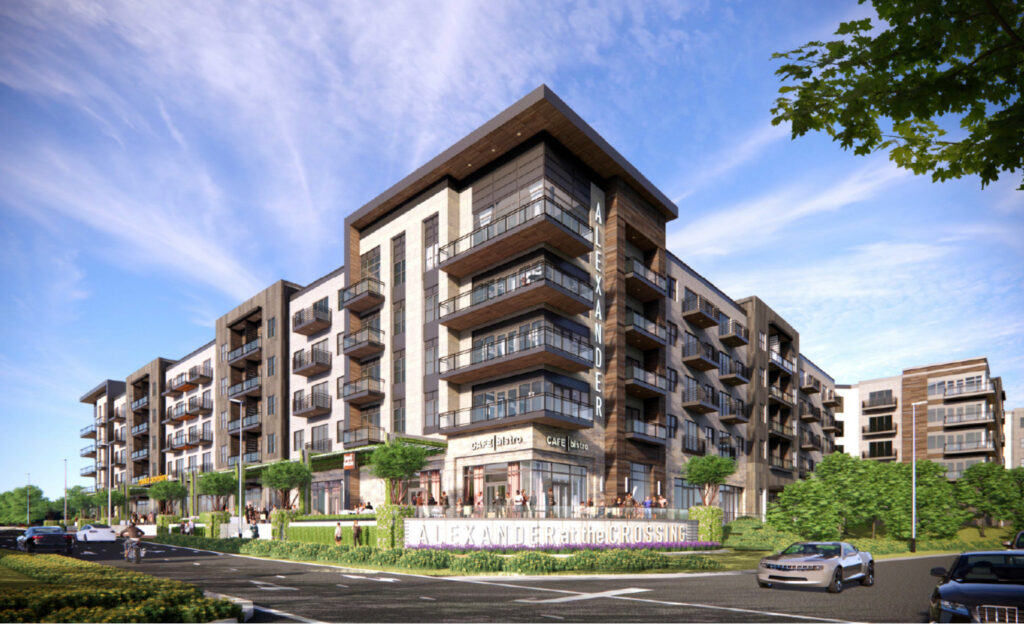 The company's plan calls for apartment, retail and office structures, along with about 35 townhouses and a new hotel. The entire eastern edge of the property will retain a line of trees.
Keystone plans to consolidate zoning for the site from the D-P and D-A designations to solely D-P, which allows for mixed-use developments.
As part of its presentation, Keystone shared previously undisclosed preliminary investments for some of the development's components: $82.5 million for the apartments, $10.5 million for townhouses, $25 million for the hotel and $15 million for office buildings.
The recommendation for approval—in line with a recommendation last week from the city's planning staff—followed a hearing in which residents of the Driftwood Hills neighborhood adjacent to the property urged the MDC to vote against the project.
About five individuals opposed to the project spoke, with many pointing to concerns about traffic and continued commercialization of a largely residential section of the 86th Street corridor. The neighbors said the project also far exceeds what is called for in the city's Comprehensive Plan and that the developers didn't communicate their plans in a timely or effective manner.
"This is a direct threat to the city's comprehensive plan, and its rules of guidance laid down … by your predecessors," said Jim Heaney, conservation chair for Driftwood Hills. "A dangerous precedent is before you. The fence commercialization of the north side of East 86th Street, west of Keystone, and the destruction of the Comprehensive Plan will haunt the city of Indianapolis and the MDC for years to come. It reminds me of [the movie] 'Groundhog Day.'"
Keystone has sought to build on the land—once a densely wooded area—for more than 10 years, but has generally been met with pushback from nearby residents each time, including a 2020 court victory for Driftwood Hills over the previously proposed project. The site was initially rezoned to commercial in 2005 as part of a proposed big-box store and townhouse project, but the development never moved forward.
Jennifer Pavlik, chief of staff for Keystone, said in a statement that the company is "very thankful to have had support from city planning department, MDC, city councillors representing this area as well as neighborhood groups. We are excited to bring a meaningful transformational development that we believe will enhance the neighborhood, attract talent and families, and be a place so many people in the community will enjoy."