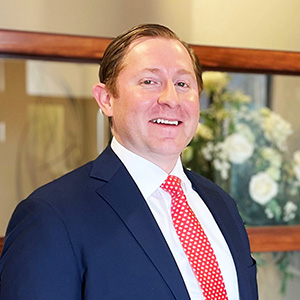 KEYSTONE WELCOMES PATRICK NESSENTHALER AS VICE PRESIDENT OF FINANCE & HEAD OF REAL ESTATE CAPITAL MARKETS
We are excited to announce the addition of Patrick Nessenthaler, CFA, CAIA, CRE to the Keystone team. Patrick joins us as the Vice President of Finance & Head of Real Estate Capital Markets.

Patrick is a real estate investment strategist and business developer with more than 14 years in the real estate industry. He spent the early part of his career providing investment valuations and financial models and the last nine years in client-facing capital advisory and banking work, sourcing, negotiating and executing complex debt and equity transactions in a variety of asset classes.
Patrick is originally from Texas and started his real estate career in Dallas after graduating with a BBA in Real Estate Finance from University of North Texas.  He then received his MS in International Real Estate Finance from Cornell University which followed 9 years in Real Estate Capital Markets and Asset Divisions in New York City.  Patrick will also receive a MS in Healthcare Leadership and a MBA from Cornell University in May 2022.