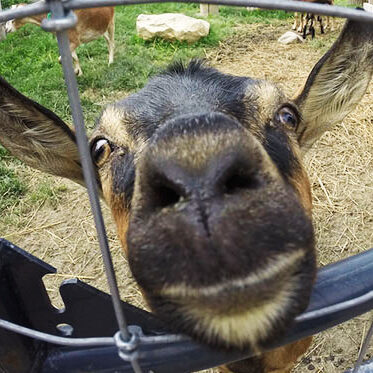 Keystone Construction helps Paramount School of Excellence pave the way for Indy's youth
At Keystone Construction, we know construction is more than laying slab or pouring concrete. A lot happens indoors: an apartment may give a recent grad their first taste of independence. A restaurant may be a hub for enlightening discussion. A hospital saves lives.
It is gratifying to see how our construction projects make a difference on a communal level. One of our newest projects at Paramount School of Excellence (PSOE) is doing just that.
PSOE serves at-risk, inner-city youth. This is no ordinary school: exploring the property, you will find an outdoor living space for goats, a milking parlor, a cheese room, chickens, beehives, a large urban garden, a plant wall, and even a planetarium.
One of the most robust urban farms in elementary education, the students milk the goats themselves and help make artisanal cheese. Purchased by the likes of Mayor Joe Hogsett and Goose the Market, they sell the cheese at their farmer's market. Keystone Construction made sure the milking parlor met the strictest restaurant grades so PSOE could get approved as a dairy production facility.
Keystone Construction is currently building PSOE's addition. Although the addition project has just begun, PSOE is already impressed with our cost competitive services, insane turnaround, and the upbeat attitudes of our contractors.
As for PSOE's students, the world is their oyster and we couldn't be more excited for their futures.