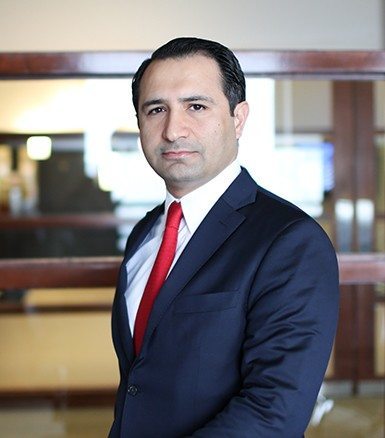 Ersal Ozdemir
President & CEO
Office: 317-636-2000
Fax: 317-635-1100
As President and CEO of Keystone Construction and Keystone Realty Group, Ersal has made a considerable impact on the Indianapolis community. He brings expertise, leadership, and vision to the companies, igniting a hunger for growth and development.
Ersal graduated from Purdue University with a bachelor's degree in Civil Engineering. He is also a graduate of the Stanley K. Lacy Executive Leadership Class XXVIII.
He speaks to various groups and has been interviewed about a variety of international issues over the years. Some of his hobbies are traveling, spending time with family and friends, playing soccer, playing table tennis, and supporting the local art community.
Ersal is also the Owner of Indy Eleven, Indianapolis' professional soccer team.
Personal and Professional Activities
Board of Governors, North American Soccer League, Executive Committee
Board of Directors, Indiana Chamber of Commerce
Board of Directors, Indy Chamber, Executive Committee
Board of Trustees, University of Indianapolis
Board of Governors, Indianapolis Museum of Art, Secretary and Executive Committee
Board of Directors, Palladium, Center for the Performing Arts, Executive Committee
Board of Directors, Greater Indianapolis Progress Committee
Board of Directors, Children's Bureau Foundation
Board of Advisors, Purdue University School of Civil Engineering
2012 Super Bowl VIP Services Host Committee, Co-Chair
Board of Directors, Current Publishing, Chairman
Member, Rotary Club
Member, American Society of Civil Engineers, Past Treasurer
Member, National Association of Industrial and Office Properties
Member, International Council of Shopping Centers, Inc.
Children's Bureau, Past Chairman
To learn more about Ersal Ozdemir's work, visit Keystone's portfolio.