A strong foundation for a healthy company means having respected, driven, and genuine leadership.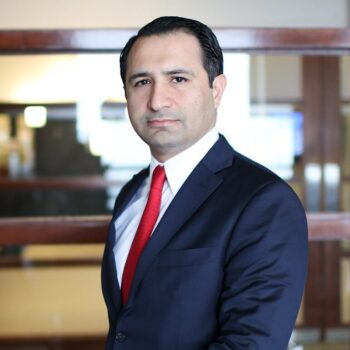 PRESIDENT & CEO
Ersal Ozdemir
As President and CEO of Keystone Group, Ersal has made a considerable impact on Indiana communities. Now in its 20th year, Ersal started the company in 2002. With his leadership and vision Keystone has grown into an industry leader of transformative mixed-use projects.
Ersal graduated from Purdue University with a bachelor's degree in Civil Engineering. He is also a graduate of the Stanley K. Lacy Executive Leadership Class XXVIII. 
Ersal serves on many boards including the Indy Chamber, Indiana State Chamber, Park Tudor, University of Indianapolis and Purdue University School of Engineering. Previously he has served on the board for the Indianapolis Museum of Art, Greater Indianapolis Progress Committee, and the Children's Bureau Foundation. He is also very active with local charities including the Alzheimer's Association and American Heart Association. 
Consistently recognized as one of the Best Places to Live in the country, Ersal has played in integral role in the City of Carmel's transformation. He was a founding member of the Carmel  Performing Arts Center and former President of the  Carmel Economic Development Commission.  
Ersal is also the Owner of Indy Eleven, Indiana's professional soccer team.  Indy Eleven was made official in 2013 and expanded with a women's team in 2021. One of Ersal's passion projects is the proposed Eleven Park mixed-use development which will be the permanent home of the teams.
To learn more about Ersal Ozdemir's work, visit Keystone's portfolio.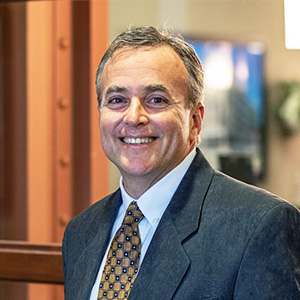 CHIEF FINANCIAL OFFICER
Brett Michaud
Brett Michaud serves as Chief Financial Officer. He oversees the finance and accounting organization as well as corporate development and investor...relations functions.

He plays a critical role in leading the financial and business vision and strategy for the long-term success and sustainability of Keystone's various service lines.

Brett has an extensive background in financial planning and operations as well as management and strategy. He has over 28 years' experience in finance and accounting with more than 15 years as an executive in real estate, construction, development and investment management.

Brett graduated from Bucknell University with a bachelor's degree in Business Administration with an accounting major. When he's not off on an adventure with his daughters, Brett enjoys back country hiking, fly fishing and snow skiing. He and his wife are active supporters of the Leukemia and Lymphoma Society and American Childhood Cancer Organization, as well as local theatre.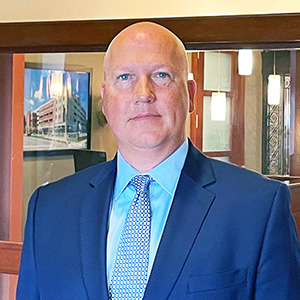 CHIEF OPERATING OFFICER
Chris Gricar
Chris Gricar serves as Chief Operating Officer. He works closely with all Keystone departments to drive operational and actionable business strategies that ensure...short-term and long-term objectives that align across every business line.

Chris has over 25 years of experience in development and construction, delivering large multi-building projects. Chris studied abroad at the University of Leeds (England) and graduated with a Bachelor of Architectural Engineering degree from The Pennsylvania State University.

Chris is a registered Professional Engineer and LEED Accredited Professional. Beyond work, he enjoys traveling, coaching and spectating sports of all sorts, and family activities with his wife and two children.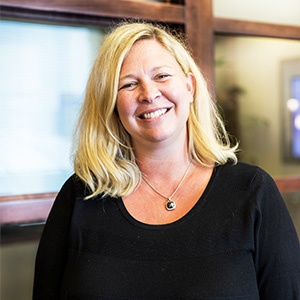 SENIOR VICE PRESIDENT & CHIEF OF STAFF
Jennifer Pavlik
Jennifer Pavlik is Senior Vice President and Chief of Staff. She plays a critical role in crafting the vision and strategy for the long-term success and sustainability of ...Keystone's various service lines. Jennifer focuses on operational development and enhancement, team leadership, and working closely with state and local government on behalf of company interests.

Jennifer has over seventeen years' experience in team management and development, operational management, and multi-level event planning. Jennifer has worked at all levels of Government including the United States Congress, State Government, and most recently at the White House as Deputy Chief of Staff for Vice President Mike Pence.

Jennifer graduated from the University of Kansas with a Bachelor's degree in Political Science and earned a Master's degree from George Washington University in Political Management. She loves to travel and as an avid sports fan enjoys watching and playing sports with her husband and son.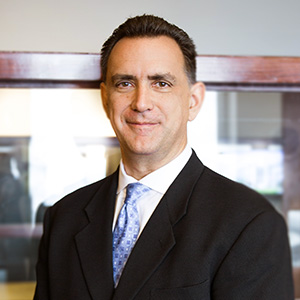 VICE PRESIDENT OF DEVELOPMENT AND ASSET MANAGEMENT
Mark Tomyn
Mark Tomyn serves as Vice President of Development and Asset Management. Mark is focused on new development projects, as well as leading Keystone's asset ...management and property management arms.

Mark has two decades of experience in the real estate industry. Prior to Keystone, Mark was a Partner at MBG Real Estate Investments where he focused on commercial real estate and multi-family investments. Mark has led all aspects of development and commercial real estate at a Fortune 10 company.

Mark is a graduate of Duke University's MBA program. He earned his Bachelors in Civil Engineering and Masters in Science & Environmental Engineering from the University of Michigan. Mark is a recipient of the 2005 Ford Land Chairman Leadership Award. He is also a guest lecturer at The University of Michigan Business School.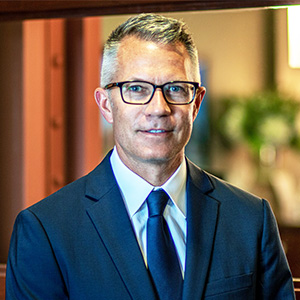 VICE PRESIDENT OF DEVELOPMENT
Kelly Mulder
Kelly Mulders serves as Vice President of Development. Kelly is focused on new development projects bringing 25 years' experience in Architecture and Real Estate. ...His background includes extensive experience in development, design, construction and project management and has worked on many multifamily, hospitality and retail developments.

Kelly has a degree in Architecture from Ball State University and an MBA from Indiana University Kelly School of Business. Outside of work, Kelly enjoys spending time with his family, traveling, exercising, snow skiing and playing golf.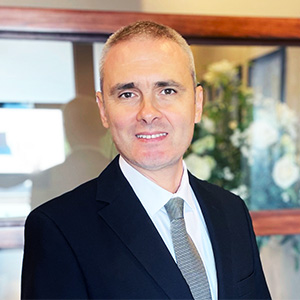 VICE PRESIDENT OF PROJECT DEVELOPMENT & MANAGEMENT
Volkan Ceri
Volkan Ceri serves as the Vice President of Project Development & Management. Volkan works closely with the members of both the construction and development teams ...on the successful completion of Keystone projects as well as property and asset management. He joined Keystone with over 20 years of construction and real estate experience, having served in multiple positions throughout his career and gaining a wealth of knowledge in project analysis, construction management, and real estate development.

Volkan has a Bachelor of Science in Civil Engineering from Purdue University and a Master's Degree in Business Administration from Carnegie Mellon University. Throughout his career, he has worked with highly respected regional and international real estate investment and construction organizations.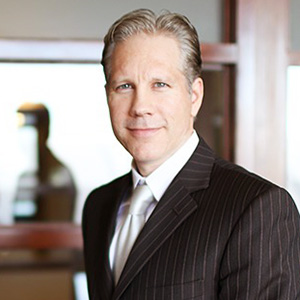 VICE PRESIDENT & GENERAL COUNSEL
David Ponader
David serves as Keystone's General Counsel. He has 25 years of real estate experience in both the business and legal realms, and has served as corporate counsel for two of the ...largest real estate development firms in the United States.

David has been recognized as one of the top business leaders in Indianapolis, being included on the Indianapolis Business Journal's "Forty Under 40" list and KPMG Indy's "Best and Brightest." He earned both a Bachelor of Arts and a Juris Doctor degree from Indiana University.

PERSONAL AND PROFESSIONAL AFFILIATIONS

• Indianapolis Bar Association — Member

• Indiana State Bar Association — Member

• Certified Commercial Investment Member (CCIM) — Member

• Meridian Kessler Neighborhood Association — Member

• International Council of Shopping Centers (ICSC) — Member

• Indiana Commercial Board of REALTORS (ICBR) — Member

• Penrod Society — Member

• Licensed Indiana Real Estate Broker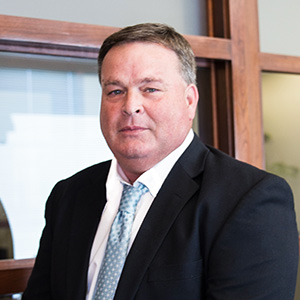 VICE PRESIDENT OF CONSTRUCTION
Bob Crowder
As Vice President of Construction, Bob leads with vision Keystone Construction's full staff. He has over 30 years of experience in the commercial construction industry ...primarily in healthcare, education and development. Bob has managed healthcare projects at 37 individual central Indiana Healthcare facilities and hospitals ranging in value from $2M to over $170M.

Bob oversees the structuring of projects, project teams, subcontractors and general overall job-site management where he has had oversight of design, schedule, budget, revisions, staff, contracts and awards. Two of his projects have been recognized by ABC as Projects of the Year "special" awards for institutional over $2 million dollars.

Bob graduated from Indiana University-Purdue University with a Bachelor of Science in Construction Management.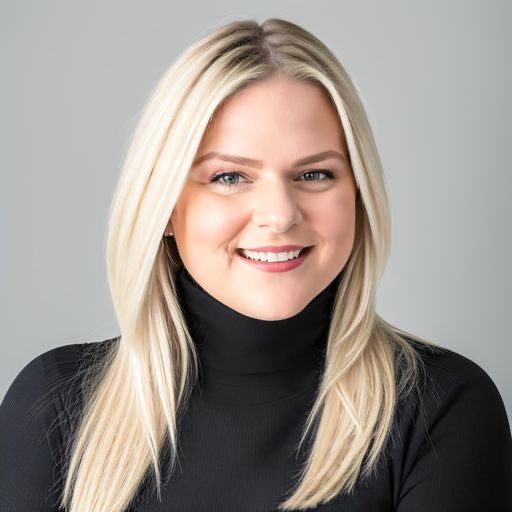 Senior Director of Strategic Communications and Public Relations
Alexandra Miller
Alexandra Miller is the Senior Director of Strategic Communications and Public Relations. Alexandra is focused on creating strategic communication and compelling ...public relations initiatives that drive maximum impact for Keystone.

Alexandra's 12 years of experience spans several industries including healthcare, government, and higher education. Her primary focus has been executing comprehensive communication strategies to enhance brand reputation, build media relations, cultivate partnerships, and leverage various digital and social channels. She has led healthcare campaigns for governmental entities and has developed communication plans for prestigious institutions like, Yale, Stanford, USC, UCLA, and Tufts.

Alexandra graduated from the University of Alabama with a Bachelor's in Public Relations and earned a Master's in Communications from Northwestern University. In her free time, she is an avid golfer and movie buff, and she never misses an Alabama football game!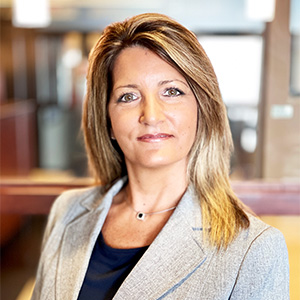 DIRECTOR OF PROPERTY MANAGEMENT - MULTI-FAMILY
Lori Swim
Lori serves as Director of Property Management, Multi-Family. She is responsible for overseeing multi-family property operations to maximize asset...performance while increasing revenue. With her expertise in the multi-family industry, as well as her specialized experience in the intricacies of new development and mixed-use projects, Lori leads our residential property management team. Throughout her tenure with Keystone, she has built a strong residential property management division and played a pivotal role in the start-up of multiple properties, engaging on projects from design to completion to stabilization.

Lori has over 25 years of multi-family industry experience, having directly been involved in opening several properties in both the Indianapolis region and Virginia. While not in the office, Lori enjoys spending time with her family, going to concerts, and enjoying white sandy beaches when she travels.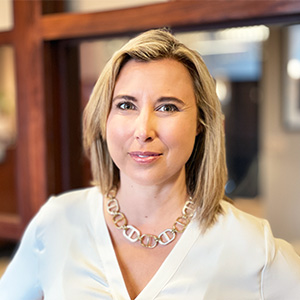 Director of Marketing and Brand Management
Valerie Richardson
Valerie Richardson serves as the Director of Marketing and Communications. She utilizes her 16 years of agency and industry experience to spearhead ...Keystone's marketing and communication efforts throughout all divisions of the company.

Valerie has gained experience in several major markets including Las Vegas, Chicago and Indianapolis. She has been primarily focused on strategic planning and account management throughout her years working in advertising agencies and has worked directly in marketing and brand management roles within the retail and real estate development industries.

Valerie graduated from Indiana University, Bloomington with a degree in Journalism. Outside of work she enjoys traveling and being active with her two kids.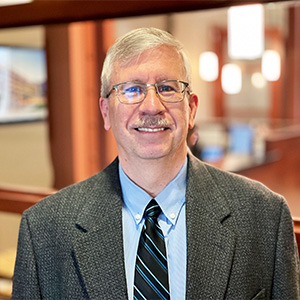 DIRECTOR OF PROPERTY MANAGEMENT - COMMERCIAL
Tom Graham
Tom Graham joined Keystone in 2012 and serves as Director of Property Management – Commercial. He is responsible for all property management, maintenance, and operational...aspects of our commercial properties, as well as the maintenance staff assigned to those projects, including urban office, mixed-use retail, and parking facilities.

Tom has over 40 years of experience in construction management, facility management, and property and building operations and management, concentrated here in the greater Indianapolis area. His experience includes healthcare, office and industrial buildings.

Tom graduated from Wabash College with a Bachelor of Arts degree in Math and Physics and earned his Master of Science in Civil Engineering and Construction Management from Purdue University. Tom is a registered Professional Engineer, a licensed Real Estate Broker, and previously served as President of the Metropolitan Indianapolis Branch of the American Society of Civil Engineers.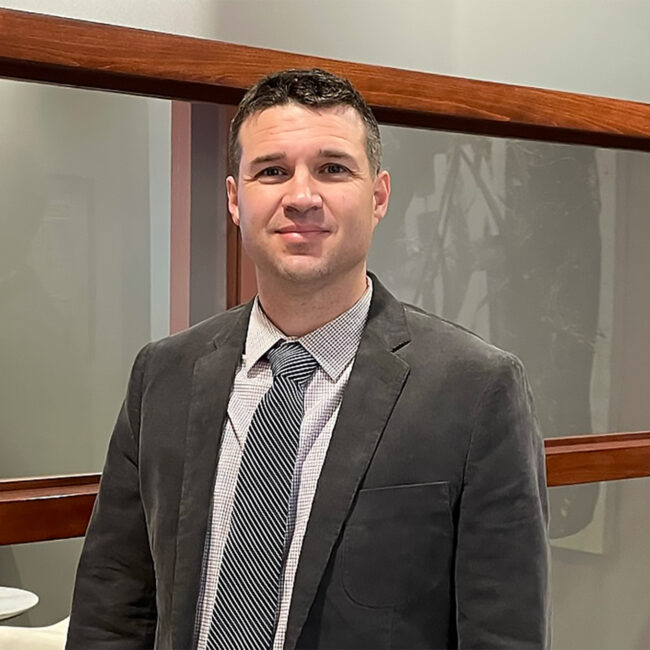 Brett Zeller is a CPA serving as the Controller and has been at Keystone for approaching 12 years. Brett utilizes his 18 years of experience in Construction and Real Estate... to oversee the finances of all divisions of Keystone.

Brett has a degree in Business from Indiana University's Kelly School of Business with concentrations in Finance and Finance/Real Estate. When he's not working, Brett enjoys spending time with his wife and two kids, dogs and cats. He also enjoys playing golf and running.
HUMAN RESOURCES MANAGER
Torie Thompson
Torie Thompson serves as Keystone's Human Resources Manager. Torie has been in HR since 2010 when she graduated from Ball State University with a B.S. in Business...Administration. She most recently spent seven years at Westfield Steel having started there as an admin and being promoted over the years to HR Generalist, HR Senior Generalist and HR Manager.

In her free time she enjoys spending time outdoors with family and friends.