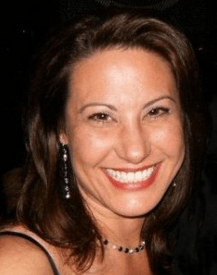 Keystone Group Hires New Property Manager
NEWS RELEASE
INDIANAPOLIS, IN – Indianapolis based real estate company, Keystone Group, has hired Chasney Suskovich as Property Manager. Chasney previously held the position as Property Manager at Sperry Van Ness Parke Group and Panattoni Development Company. She was  a former Colt's cheerleader and currently works part time for Radio One as an on air radio talent for RadioNOW 100.9. Chasney is a licensed broker and an Indiana University graduate with a Bachelors of Communication.
Her responsibilities for Keystone include managing day to day operations, creating annual budgets and overseeing capital improvement projects for the Keystone portfolio.
Chasney expressed an optimistic  outlook upon her arrival to Keystone,  "Keystone Group is a growing company with an impressive portfolio.  I am excited to jump in and work with the current properties which include 'The Majestic Building', one of the oldest buildings downtown, and the brand new Sophia Square in Carmel!"
###
Keystone was founded in 1997 in Indianapolis, Indiana.  Company headquarters are located in downtown Indianapolis in the historic Majestic Building. Keystone offers Development and Property Management Services. Many of Indiana's most recognizable buildings bare the Keystone signature including The Majestic Building, Six Over Meridian, Madison Plaza, 3 Mass and Sophia Square. For more information please visit
www.keystone-corp.com
or call 317-636-2000.