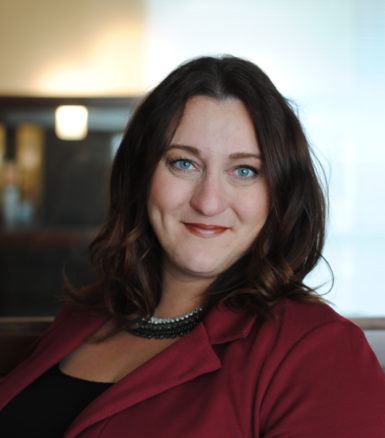 Meet Kendra Wilburn
11/21/2016
Kendra Wilburn is known to many as the human resources manager who handles recruitment and employee relations. We know her as much more: the art-loving backbone of the Keystone team. She chairs Keystone's KIK committee, she's the shoulder team members often lean on, and best of all, she hooks us up with Fit Bits for our wellness program. Want to know more about this one-woman powerhouse? So do we.
Q: What's on your bucket list?
A: I don't really have a formal bucket list. I want to learn to play Charley Daniels music on the fiddle because I love his music. I plan on traveling overseas to see the famous ruins, museums, and monuments. The Great Wall of China is pretty high on my travel list, along with the Egyptian Pyramids and European cathedrals. Photos just don't do them justice. I love meeting weird, interesting people and learning weird, interesting things, and Burning Man is the place to do it. Not sure how I'd deal with not bathing for a week, but it would be worth it. I also want to attend Sturgis Bike Rally and learn to shoot really well.
Q: Where would you most likely be on a Saturday night?
A: It's different most Saturday nights, but I love going out with friends to dance or listen to live music. If I'm spending the night in, I binge watch horror and crime dramas like American Horror Story or Law and Order SVU. I never get as engrossed in the show if it's some kind of comedy.
Q: Your office displays a great deal of interesting art.  Who is your favorite artist?
A: Van Gogh, because even his simplest paintings like the chair or the daisy are so beautiful. I love the lack of clean lines in his work. His story also interests me; he wasn't considered a great artist during his life, and now he's so prolific.
Q: Movies or books?
A: I am sure saying books would sound much better, but to be honest it is movies. I love multitasking, and I can't multitask while reading a book. During a movie I might clean, play solitaire, or even pin on Pinterest.
Q: What motivates you?
A: That can vary greatly depending on the circumstances. However, I would say that my core values are likely the reason behind my motivation in any circumstance. My top ten core values, in no specific order are: relationships, independence, money, knowledge, justice, achievement, personal development, open-mindedness, beauty, and recognition.
Q: What holiday do you most look forward to?
A: I love Christmas. Working really hard to find the right presents for people and seeing their excitement when they open the gifts makes me so happy. The ironic thing is that I'm not a huge fan of receiving gifts!
Q: What aspect of your job do you most enjoy?
A: Getting to know all the team members. I have met every single person at this company, and am often the person they come to for support.